Secure Multi-cloud


File Sharing & Storage
Next generation privacy for companies who care about data protection
Next Generation Cloud
Sharing & Storage
Our software solution allows you to manage and share any file.
SkyFlok is designed to
help our clients store files privately across the globe.
Any Team, Personal or Client file can be organized, and sorted online.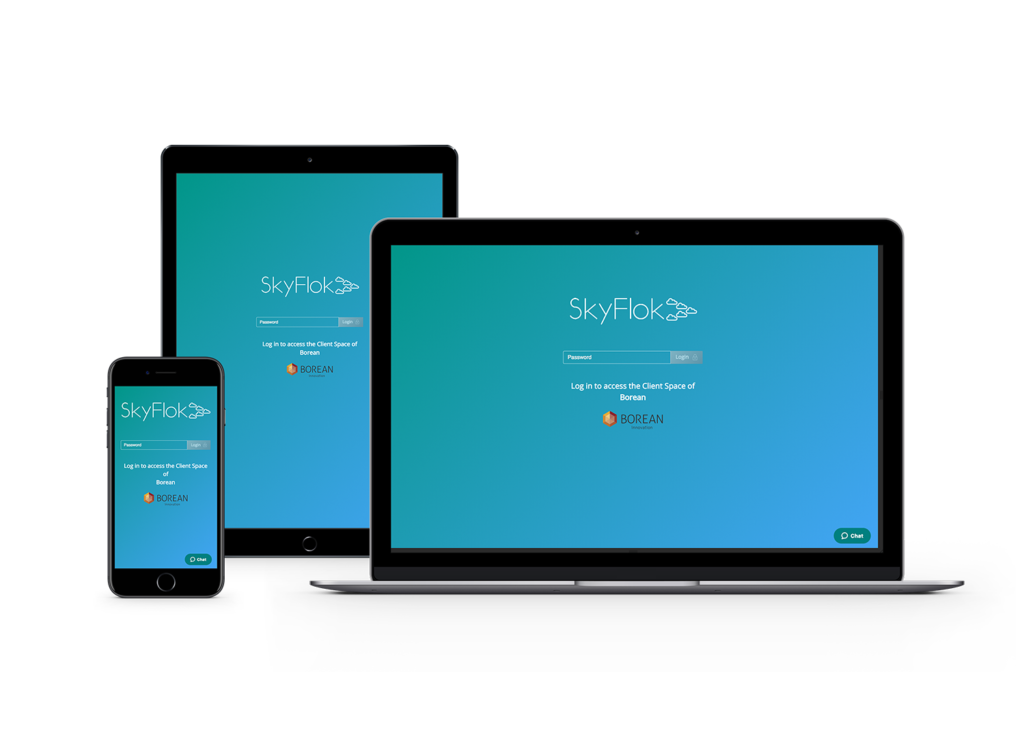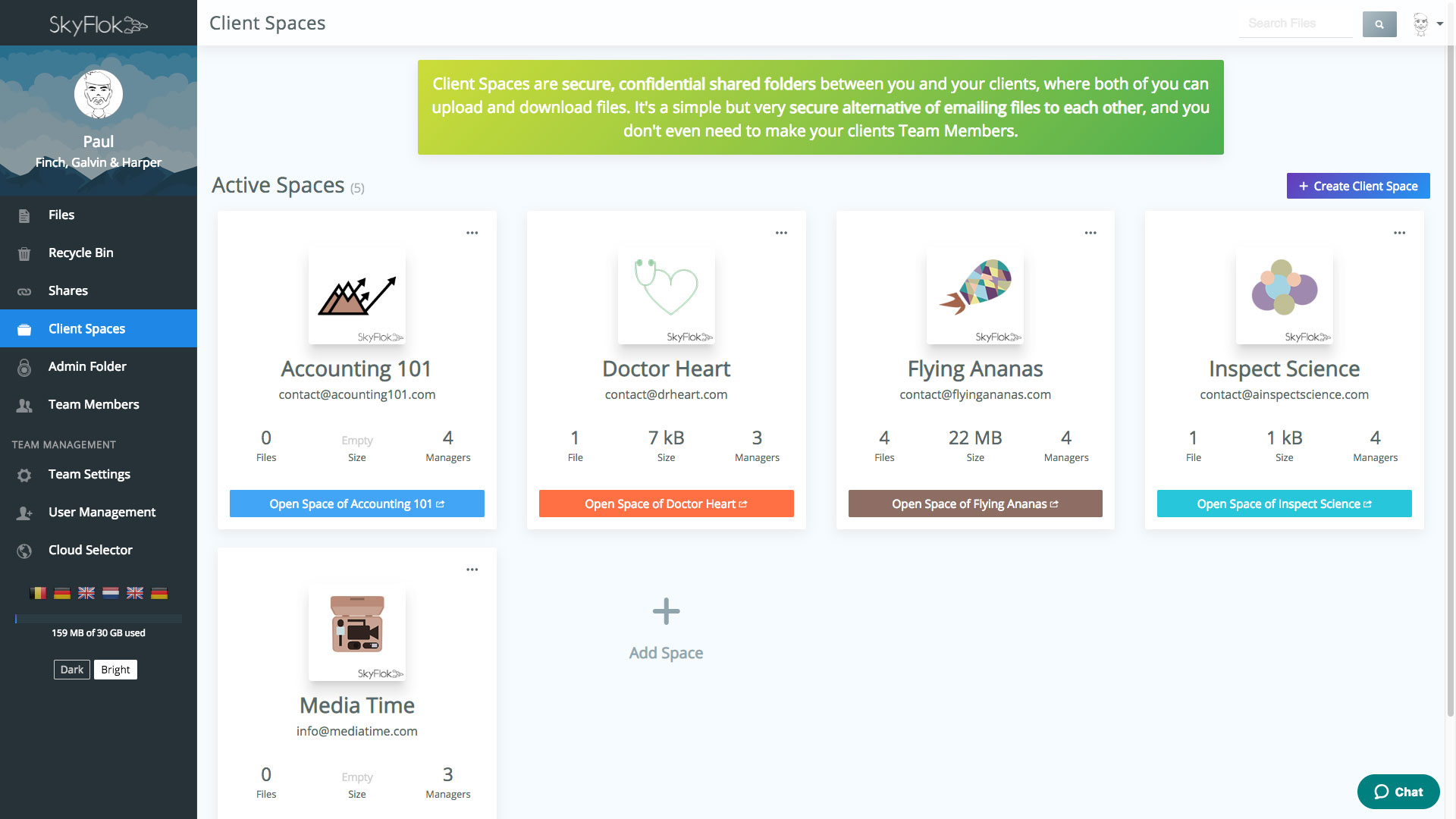 Create Client specific folders to share, manage and always have the latest updates. Invite clients to share mutual files. Get an overview of your client ecosystem with a file management system
Manage the members of your team, project or group. Manage the roles and access to folders of different team members. Provide them with a file interface to manage their internal and external file needs.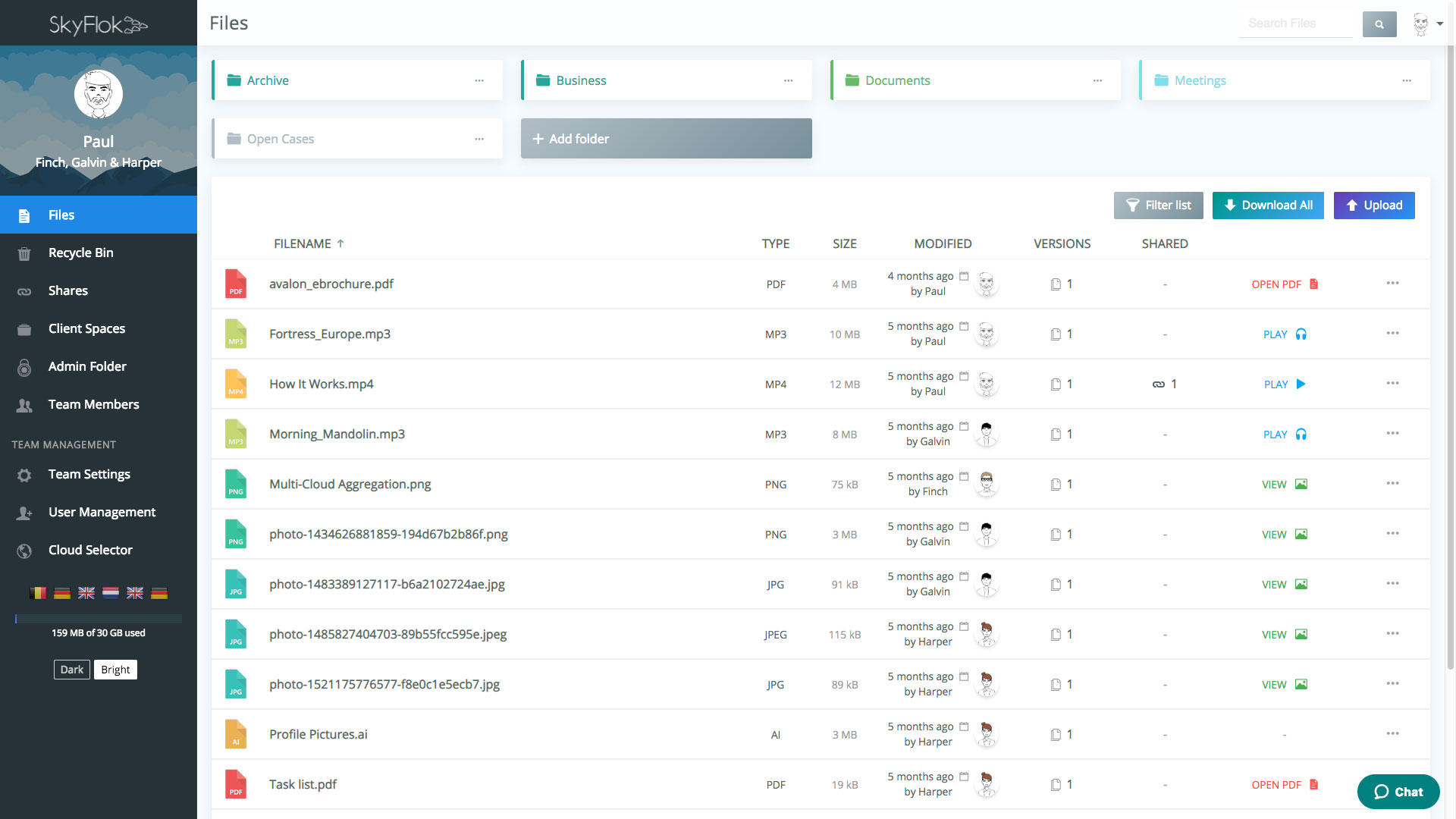 Any Team, Personal or Client file can be organized, sorted, all via web app. Use a favorite feature in versions: which allows you to work between the team and customer on the latest file version
Privacy isn't just meant for inside your company. Share your privacy standard with your customers via our file sharing management system. Password protected links make it simple to share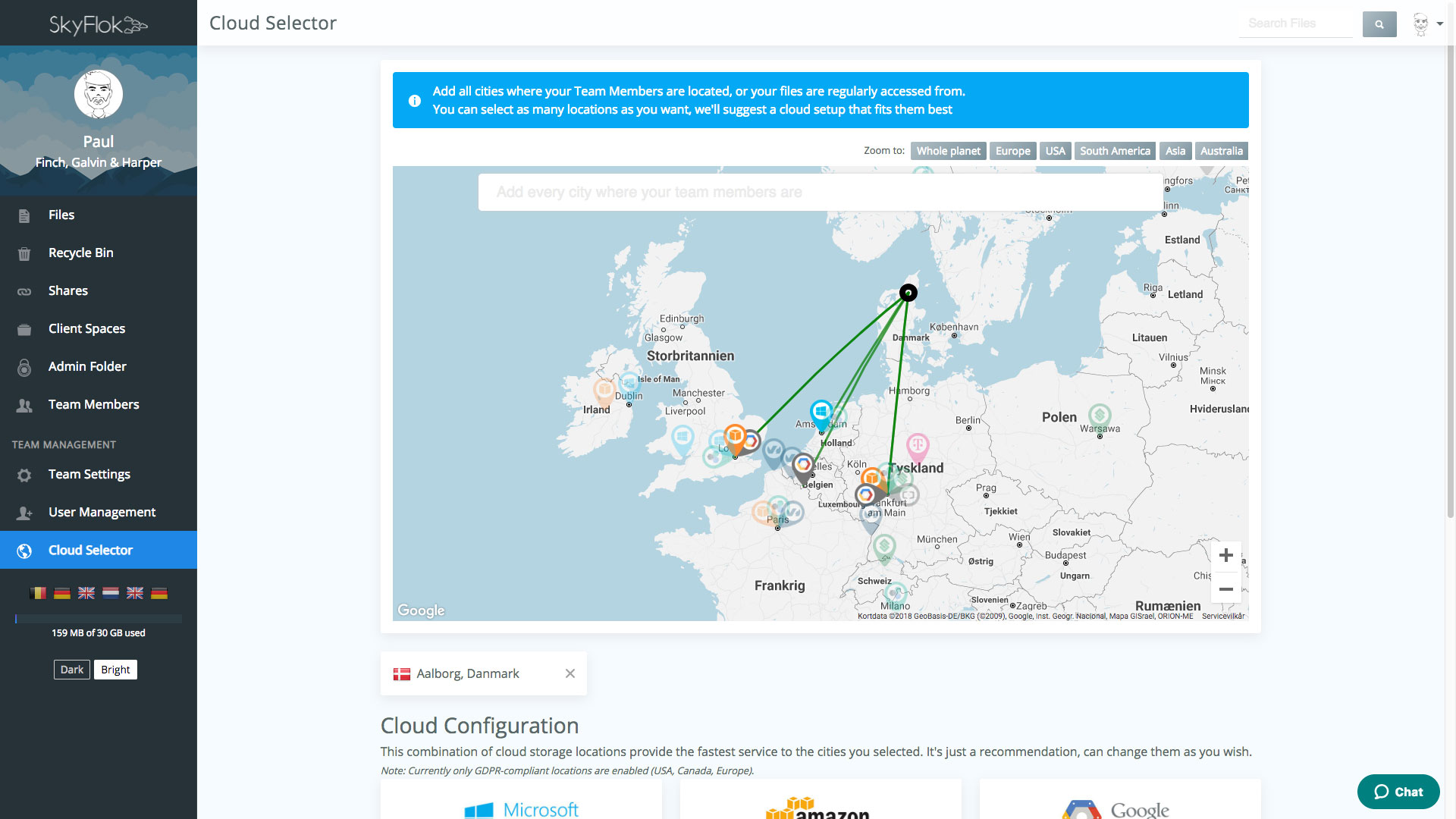 You select the combination of highly reliable cloud storage locations where your data is distributed. Your data is accessible even if one of the selected locations is temporarily offline.
Zero Knowledge
Zero Knowledge Encryption
Small Sky
Ideal for documents/photos
Fair Sky
Ideal for documents/photos
€0.05 / GB
Monthly Storage
30 Day Risk-Free Guarantee