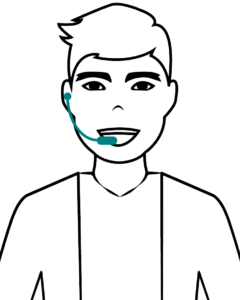 My name is Sebastian – your customer support guru – and I am going to guide you through the steps of setting up your SkyFlok account and introduce you to some of SkyFlok's key features to help you get started!
Ready to set up your account and start your secure cloud journey with SkyFlok? Let's go!
---
Set up process
Before you start storing and sharing files privately with your colleagues and clients, you need to follow these 3 simple steps:
1.Create an account
To create an account with SkyFlok, you don't need your credit card. The only thing you need is to provide an email address and create a password to access your account.
2. Select Storage Locations
After creating your account, you can add all cities where your Team Members are located, or your files are regularly accessed from. You can select as many locations as you want and we'll suggest a cloud setup that fits them best.
3.Upload files
Having selected the storage locations, you can now select files and upload them to SkyFlok convenient app suite. You can create folders and organize any team, personal or client file online.
You are now ready to start your secure cloud journey with SkyFlok!
---
Features
File Management  
Our File Management feature allows you to organize any Team, Personal or Client file via web app. You can use a favorite feature in versions: which allows you to work between the team and customer on the latest file version.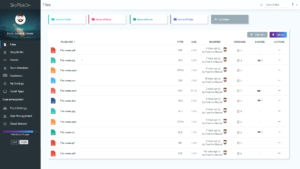 Shares  
With SkyFlok you share your privacy standard with your customers via our File Sharing Management System, removing your clients' concerns when holding or sharing their data.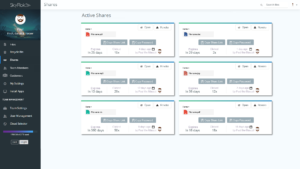 Client Spaces  
Client Spaces are secure, confidential shared folders between your team and your clients. Both you and they can upload and download files here. You will always have the latest updates and get an overview of your client ecosystem with a file management system.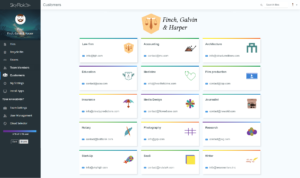 Locations  
The Cloud Selector feature allows you to choose your cloud storage locations and tell your customers exactly where their data is located. You can choose between our 32 secure cloud storage locations and make sure your and your clients' data is safe at all times.